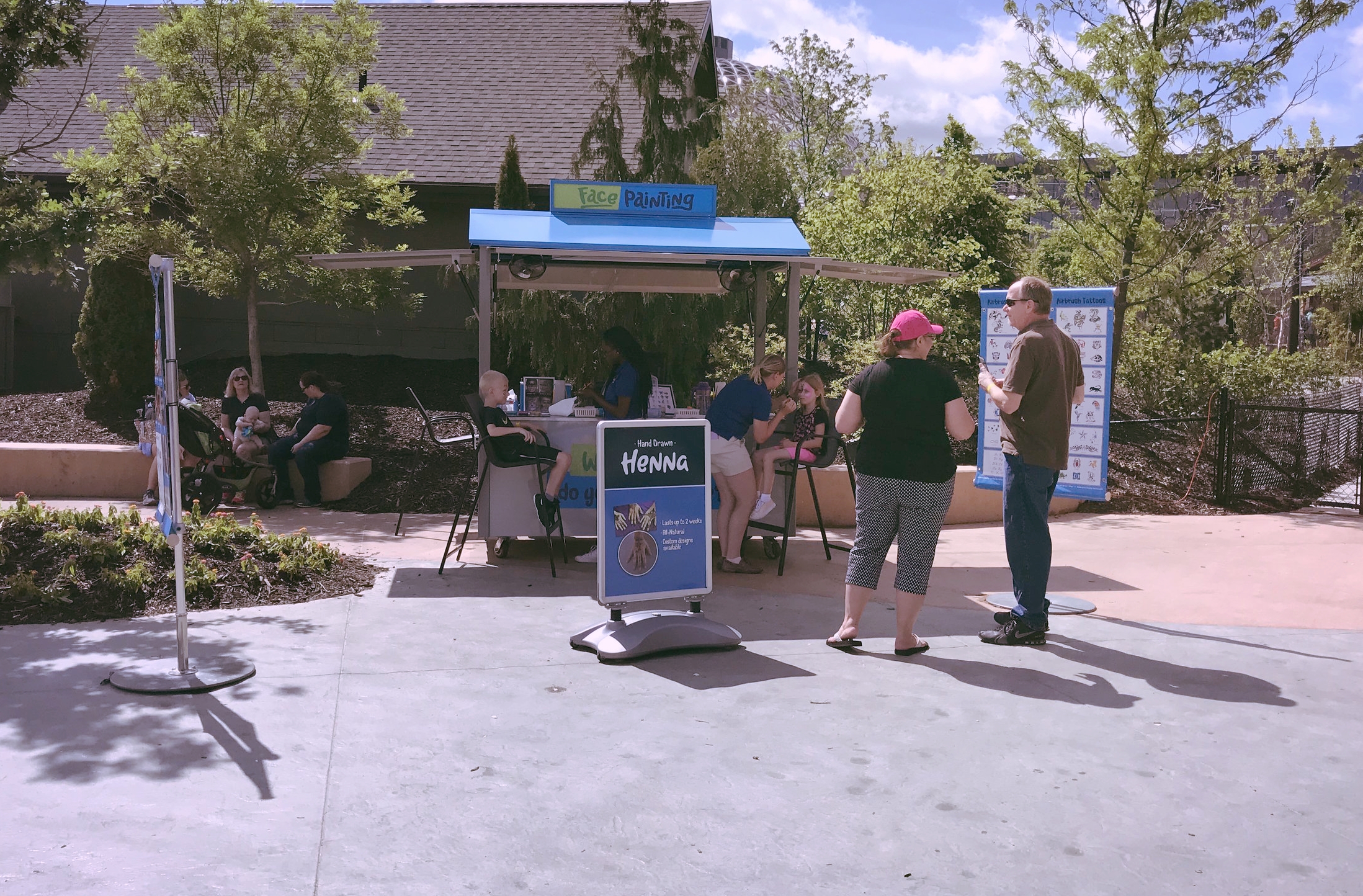 About Personality Portraits
Our company partners with zoos around the United States to provide animal themed artistic retail stands and souvenir photography. Personality Portraits, Inc. operates as a lessee with 11 current locations providing face painting, caricature, airbrush tattoos, henna, and souvenir photography. Our goal is to increase your revenue through our artistic expertise and services with no cost to your zoo. Personality Portraits, Inc incurs all the costs of running the operation such as management, supplies, signs, props, building costs, employee taxes and any other cost necessary to establish and maintain operation in your location. We provide a unique guest experience and additional revenue to your current operation.
We have the ability to custom build our locations to suit your needs and space. Personality Portraits locations are custom designed and built with approval to match the current design of the location within your zoo. We incur al the costs necessary to make this happen. This includes design, carpentry, custom fabrication, and roof structures. Our team can be introduce face painting, caricature, airbrush tattoos and henna into your location with ease and professionalism.